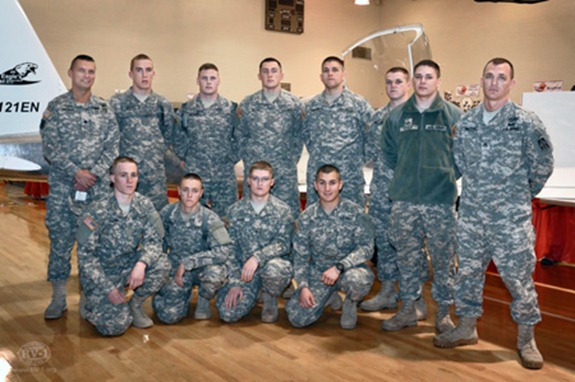 Patriot Academy is the latest Eagle's Nest group ! For those not familiar with the school, the National Guard Patriot Academy is a pilot program of the National Guard Bureau that gives qualified high school dropouts the opportunity to join the National Guard, earn their high school diploma, and give back to the community. The Patriot Academy is located on the Muscatatuck Urban Training Center in Butlerville, Indiana.
Recently, Bob Kelly – from Eagles' Nest 1 at Jennings County High School – did a site survey of the Patriot Academy and was please to support the Academy had already assigned a large day room for the build and 6-mentors, and a photographer who will aid with documenting the project as well as contribute to the program's marketing efforts.
Bob also reported the Academy is sending  group of students (enlisted personnel) to AirVenture in support of the Eagle's Nest-1 project display.